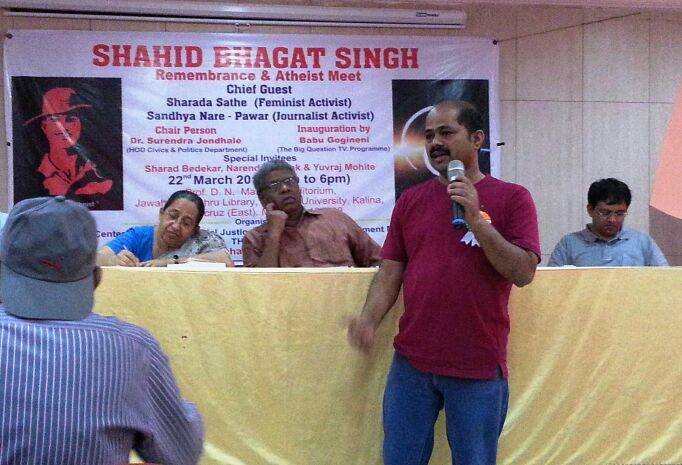 2015 Mumbai Event was organised at Marshal Hall, Jawaharlal Nehru Library of Mumbai Uninversity. Prof Surendra Jondhale head of the department of civics and Politics chaired the meeting.
Noted author, Executive Director of the International Humanist and Ethical Union Babu Gogineni inaugarated the session. Sandhya Nare Pawar and Sharada Sathe were guest speakers.
First Charvaka Award Recipient: Sharad Bedekar
Noted author Sharad Bedekar was awarded Charvaka Award.